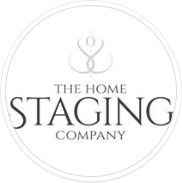 Stage your commercial office space with furniture to attract the best tenants!
You've done the hard work to get people viewing your commercial property. From property listing websites, to signage.
Once potential clients are inside your doors, how do you keep them there; and more importantly how to you get them to sign?
When done well, staging can be a game changer for your commercial property.
How Can Staging Help?
Makes your buyer believe they are seeing a quality product and encourages them to move faster on securing a deal, as quality properties are hard to find
Creates visual appeal in commercial property that attracts quality buyers and tenants who are serious about leasing
Makes your property stand out prominently and in a favorable light against other commercial properties for lease or sale
Allows tenants to visualize how the space will look with furniture, making it easier for them to "see themselves" in the space.
Staging can increase your property's potential but finding the right furniture to showcase your commercial property can be challenging.
If you need a helping hand, we're here for you.
Call Dana on 021 343 200 or Email Us for a free consultation.